This listing has ended.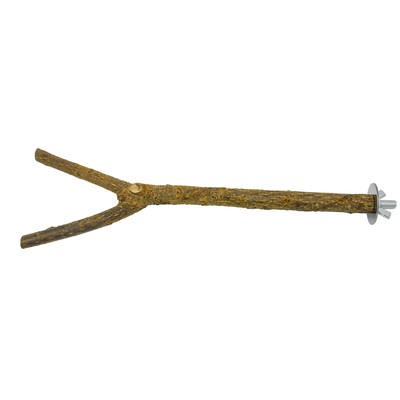 Similar items you may be interested in
Pet Supplies > Bird Supplies > Perches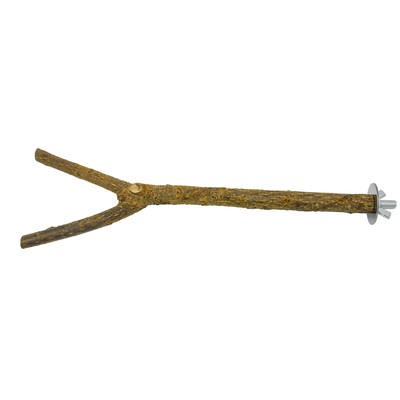 Similar items you may be interested in
Description
Niteangel Wooden Branches, Natural Bird Perch for Cage, 11-5/6 inches Product Features Real wood design, create a jungle-style cage.

Quickly dried material.

Satisfy birds instinctual need to chew.

Appropriate for Budgies, Conures, Caciques, Cockatiels, Parakeets, Cockatoos, and other similar sized birds.

The kit includes a metal bolt a wing nut fastener, easy to attach to the cage and keep stable.

Product Specifications Shipping Weight: 2.4 ounces Why you Should Buy from Us? Trusted Seller, Great Feedback Quick Shipping and Tracking HUGE Discounts Excellent Returns Policy The BEST Customer Service Shipping & Returns We Ship Worldwide! 14 Day Money Back Return Policy Items Ship within 24-72 Hours Shipping process begins as soon as you order.

We cannot cancel orders.

Our goal is FAST delivery! Product Description Equipped with mounting members, bird perches are easier attached to any place of the cage.

If you are interested in decoration, you can create your own natural bird cage.

More different size perches like tree branches could create much fun for birds, enjoy birds preening, stretching, or napping on it, reduce their cage boring time.

Y-shaped simple design would make it more convenient to clean the perch.

You just need to remove it from the cage, using a spray bottle to clean and a small brush to wash it, and finally dry it in the sun.

Dried material is the important factor to keep the birds health.

So please try to keep your branch is dry.

Package includes: 1 x Pet Bird Wooden Perch.

Thank You For Your Business! Please note all electronic products are designed for U.S. electrical system.

Other countries may need an adapter.