This listing has ended.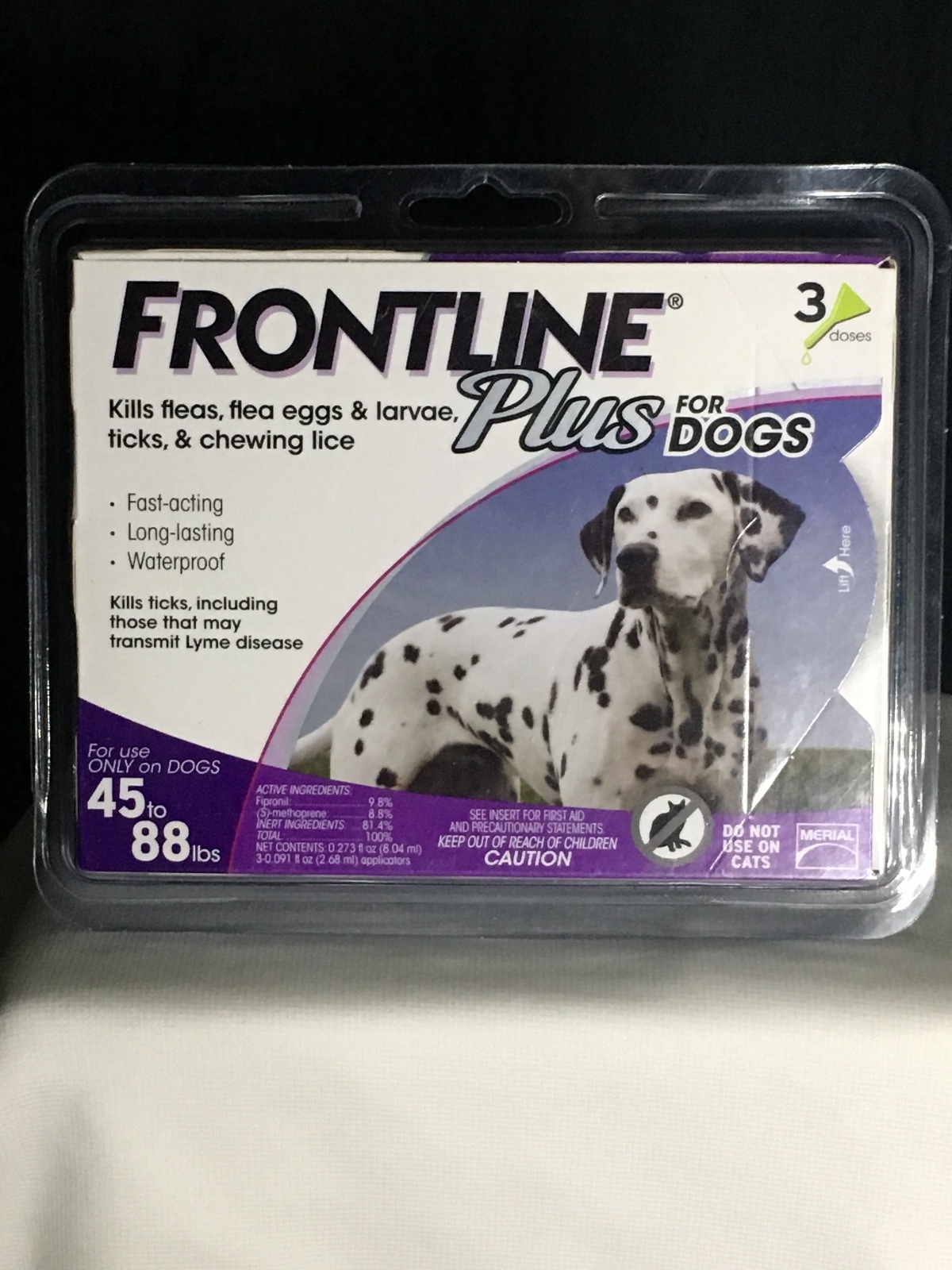 Similar items you may be interested in
Pet Supplies > Dog Supplies > Flea & Tick Remedies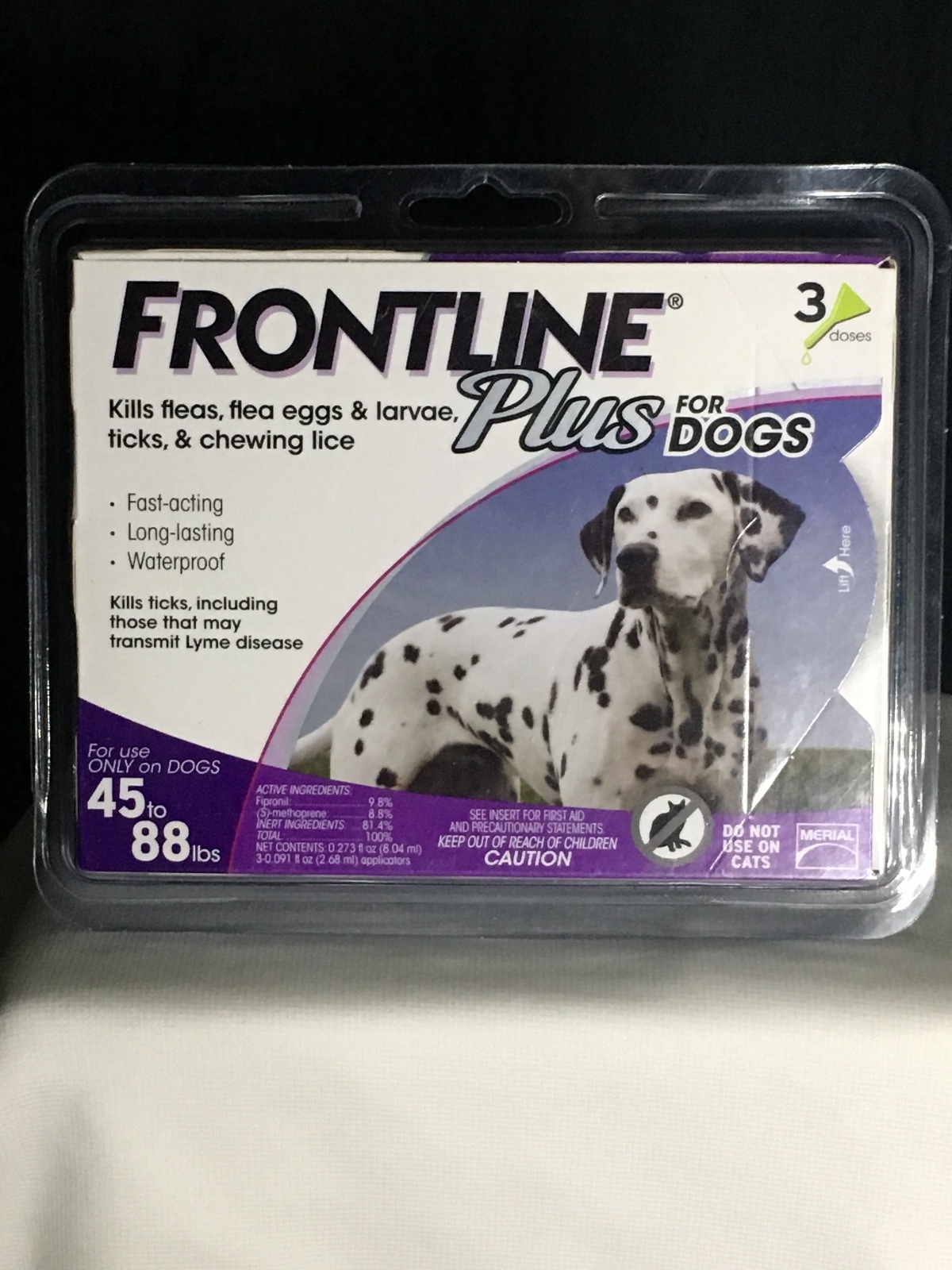 Similar items you may be interested in
Description
Free Shipping anywhere in contiguous 48 States.

Returns allowed within 30 days of being delivered.

Returns must be in same unopened, undamaged box.

Buyer pays for Return Shipping.

Money back or Exchange on returns, up to buyer.

This listing is for One New in unopened box of Frontline Plus for Dogs 45-88 lbs 3 month supply ( 3 doses ). US EPA approved.

Frontline Plus Flea and Tick Control is a safe and effective treatment for dogs between 45 and 88 lbs that helps control exposure to fleas and chewing lice.

This product is also specially formulated to tackle ticks that may carry Lyme disease.

Made to quickly get to the source of an actual or possible outbreak, Frontline Plus for Large Dogs, 3ct, is a preventative approach to maintaining your pets well-being.Frontline Plus Flea and Tick Control for Large Dogs: Frontline Plus for dogs 45 - 88 lbs kills fleas, flea eggs, ticks and chewing liceFast actingKills ticks including those that may transmit Lyme disease3 monthly dosesFor use on dogs and puppies from 45-88 lbsWarnings: Warning Text: Keep out of reach of children.California Proposition 65 Warning: WARNING: This product contains chemicals known to the State of California to cause cancer and/or birth defects or other reproductive harmIngredients: Ingredients: Active Ingredients: Fipronil (9.8%), (S)-Methoprene (8.8%). Inert Ingredients: (81.4%).Active Ingredients: Fipronil (S)-methopreneDirections: Instructions: Apply to dogs or puppies (8 weeks or older) as follows:Remove applicator form child-resistant package.

Hold applicator upright and snap applicator tip away from face and body.

Place applicator tip through animals hair to the skin level between the shoulder blades.

Squeeze applicator, applying entire contents in a single spot to the animals skin.

Avoid superficial application to the animals hair.

Only one applicator per treatment is needed.