This listing has ended.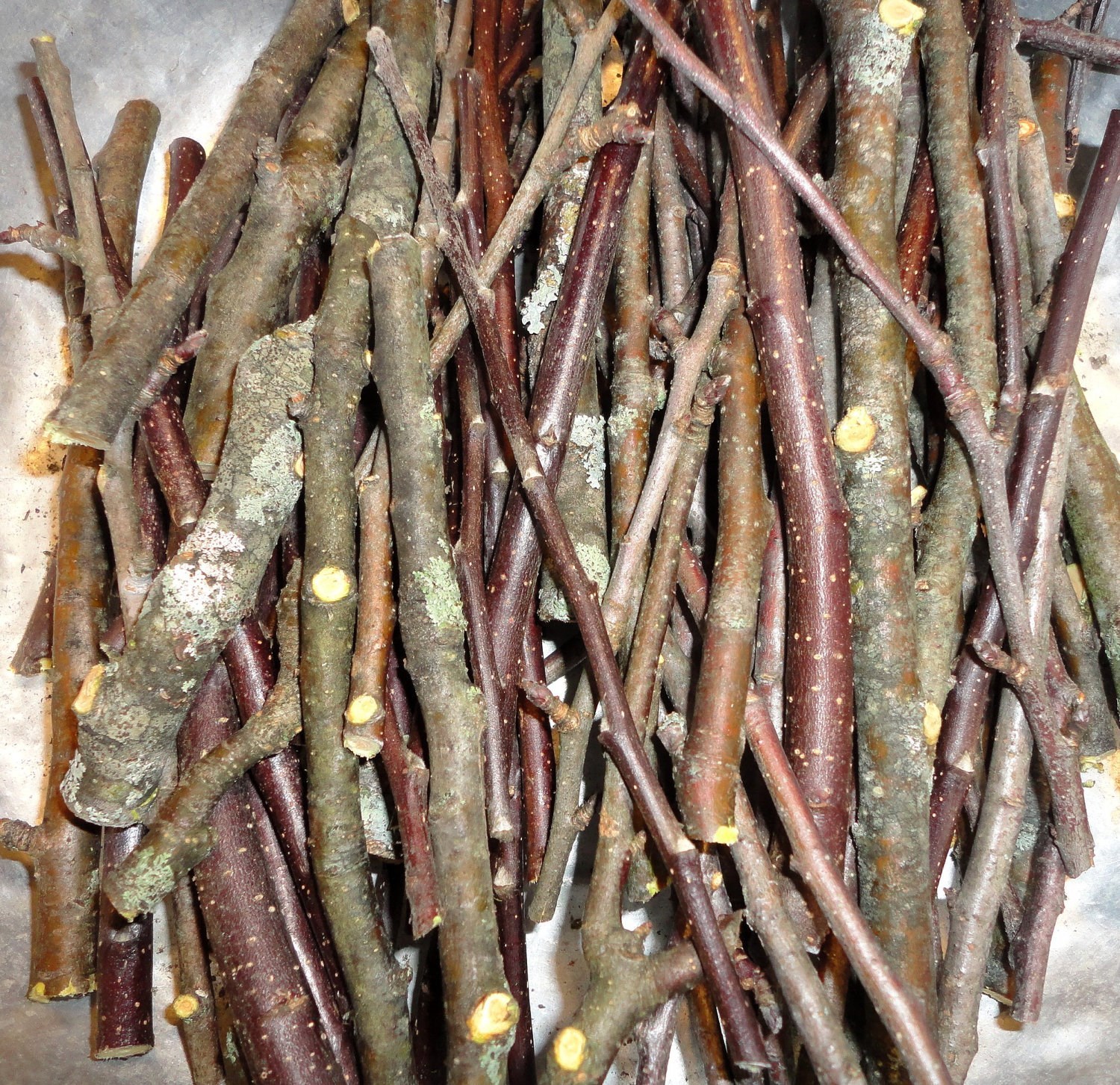 Similar items you may be interested in
Pet Supplies > Small Animal Supplies > Food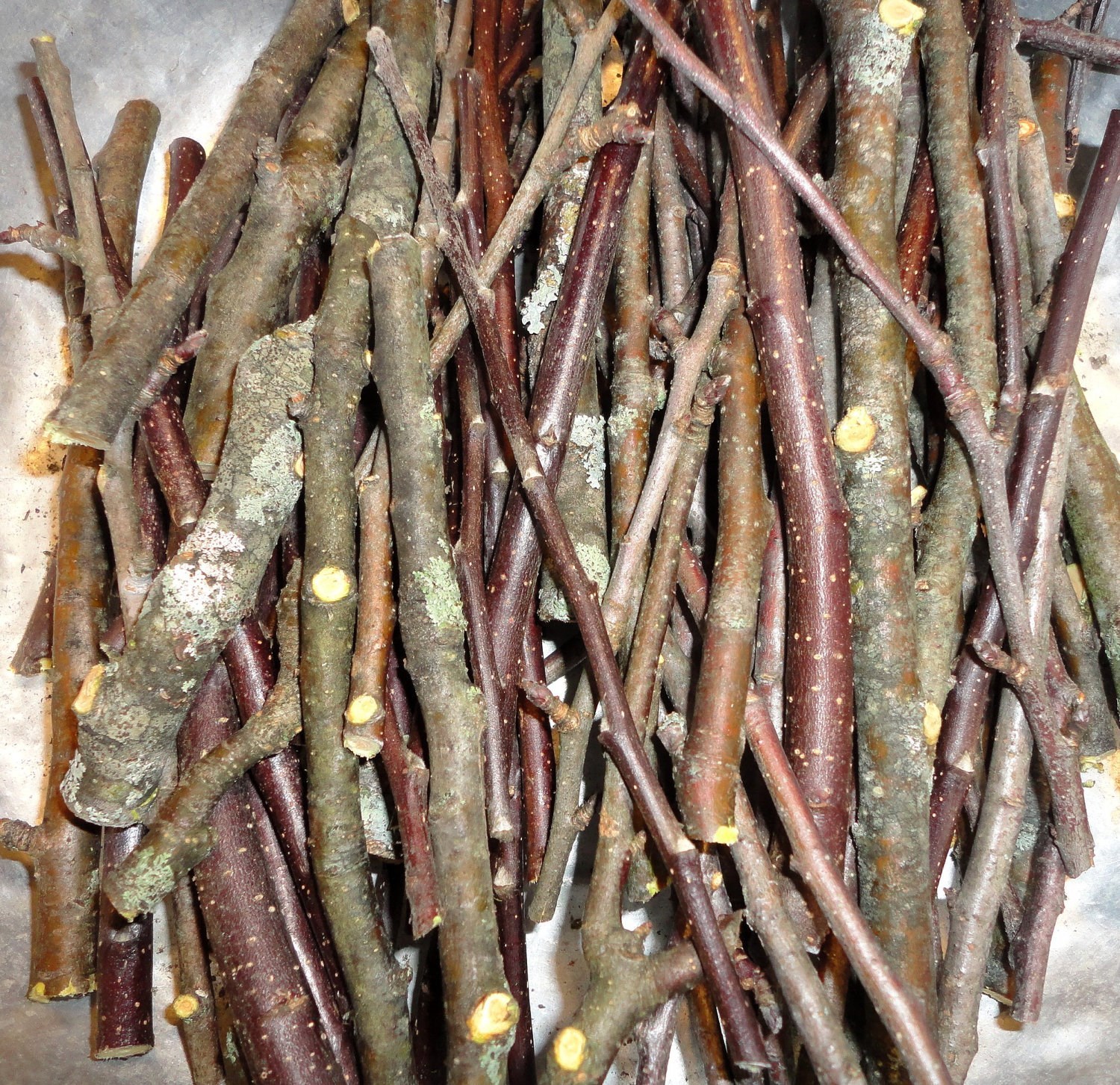 Similar items you may be interested in
Description
Please note: no shipment possible to California, Alaska, Hawaii.

PHOENIX FARM GNAWERS (c) Fresh Wood Chew TreatsCut fresh from the trees and shipped to you, NOT dried!Look for the words "Phoenix Farm Gnawers," your assurance of best quality.

If you read another listing that sounds amazingly like ours its because they have copied our work without permission.

We have been offering fresh fruit wood Gnawers on eBay for years longer than any other seller.Sorry, NO sales to California, prohibited by state law!Your choice of the organic SAFE wood chew treats produced at Phoenix Farm: Apple Wood, Pear Wood, Blueberry Wood or Pink Crabapple Wood.

Use the drop-down menu above to choose from this selection: *Apple: available in 24 oz and 7 pound packs, an assortment of twig sizes from small to large *Pear: 20 oz, once reserved only for Phoenix Farm rabbits, the twigs from our four pear trees are paws down bunnies favorite treat.

The seven pound bulk listing is available ONLY during pruning season, if no quantity is showing in the drop-down menu, then the bulk pack is not in stock.

Quantities always limited on Pear Gnawers. *Blueberry: 18 oz, from highbush plants.

Bunnies especially like the smaller branches.

Tiny end sprigs up to 1/2" twigs included. *Pink Crabapple: 20 oz, special limited offering from our organic pink crabapple tree.

Pink-colored wood rabbits adore!NO California sales, prohibited by state law!Sorry, we do not offer bulk quantities or discounts.Only want a few to sample? See our store for sample packs! Gnawers-SampleClick here to see our Gnawers Sample Pack Listings.Want to try a variety of woods? See our Sample Variety Pack in our Sample Gnawers listing.Sorry, we are not able to fill special requests for specific sizes or combinations of wood, we offer only what is listed.

The item specific photos also show the apples in bloom, pear fruit, and the blueberries in fruit production.Wood fresh from the plant, the way rabbits like it, NOT DRIED.

Treat your pet to fresh, green wood not dried out old sticks.

Assortment of young sprouts animals eat like candy and more mature wood for tooth maintenance.Phoenix Farm Gnawers are unprocessed, organically grown fresh wood chew stick treats intended for rabbits.

These may also be used with birds and rodents such as mice, rats, gerbils, hamsters, guinea pigs and chinchillas.

Consult your veterinarian with any questions regarding proper treats for your pet.To maintain healthy teeth rabbits instinctively chew on hard materials.

These chew treats provide your pets with the gnawing exercise they want and need.

The fresh wood has a sweet, fruity flavor they crave.

All the Phoenix Farm angora rabbits LOVE these chew treats and your pets will too! Hand pruned from organically grown, unsprayed plants here at Phoenix Farm in the clean central Maine countryside.

These trees and bushes have received only organic care for the 30 plus years we have owned them.

Safe, fresh chews for your pets enjoyment.

Inspected and cleaned for insects and foreign matter.

ATTACHED TO THE BARK MAY BE SOME LICHEN, a moss or algae-like, natural plant growth that is harmless to rabbits.

NOT TREATED in any way.

Pure, fresh or "green" wood.

The best storage for fresh wood is loosely wrapped in the refrigerator crisper drawer.

Fresh wood sweats and must breathe or moisture will build up.Gnawer sticks are between 4"-11" long and 1/8"-1/2" in diameter at the base. 20 oz to 24 oz orders contain approx. 40-80 sticks.

Seven pound apple wood orders contain hundreds of sticks.

These treats are sure to be a hit with your pets.

Due to the hand processing of this item, it may take more than one business day for shipment.

During periods of deep snow, quantities may be limited.

Combined shipping may not be available for this item.

Returns NOT accepted on this food item.FREE via Priority Flat Rate.Sorry, we do not offer bulk quantities or discounts.IMPORTANT: SOME SPECIES HAVE VERY SPECIFIC DIETARY NEEDS, refer to your veterinarian for advice.

Many people recommend that wood be cleaned of lichen, boiled and baked before feeding to chinchillas.

As with all new food, introduce Gnawers slowly, starting with just one small piece, to avoid any sudden upset to the digestive system.

Keep Gnawers available for rabbits and rodents at all times to satisfy the urge and need to gnaw.

SORRY NO SHIPMENT TO CALIFORNIA, state law prohibits importation of fresh wood! DUE TO REGULATIONS, FRESH WOOD CAN ONLY BE SHIPPED WITHIN THE CONTINENTAL US, NO SHIPMENT POSSIBLE TO ALASKA or HAWAII.

NO INTERNATIONAL SHIPMENT.

Orders from areas that prohibit importation must be canceled.Thank you for looking and please email any questions.

Visit My eBay Store: Phoenix Farm StoreFeedback: we leave appropriate feedback for all transactions within the two months allotted by eBay.

We do NOT use automated feedback so you will not receive an immediate response when you rate us.

Several times per month we leave feedback in idually for each of our valued trade partners.

It is not necessary to message us requesting feedback.When you bid on or purchase an item you agree to follow our store policies.

Click here to see our policies: Store Policies Shipping and Handling Charges: shipping is usually via United States Postal Service or United Parcel Service unless a different method is requested by a buyer.

We charge the exact amount for shipping that the USPS or UPS charges us PLUS a handling fee for every item.

This fee helps cover the costs of insurance and packing.

If you are happy with our careful packing, please leave the highest ratings for shipping.

Thank you!